DECLARATIONS OF HEALING

IN COLLABORATIONS WITH
ROIN MORIGEAU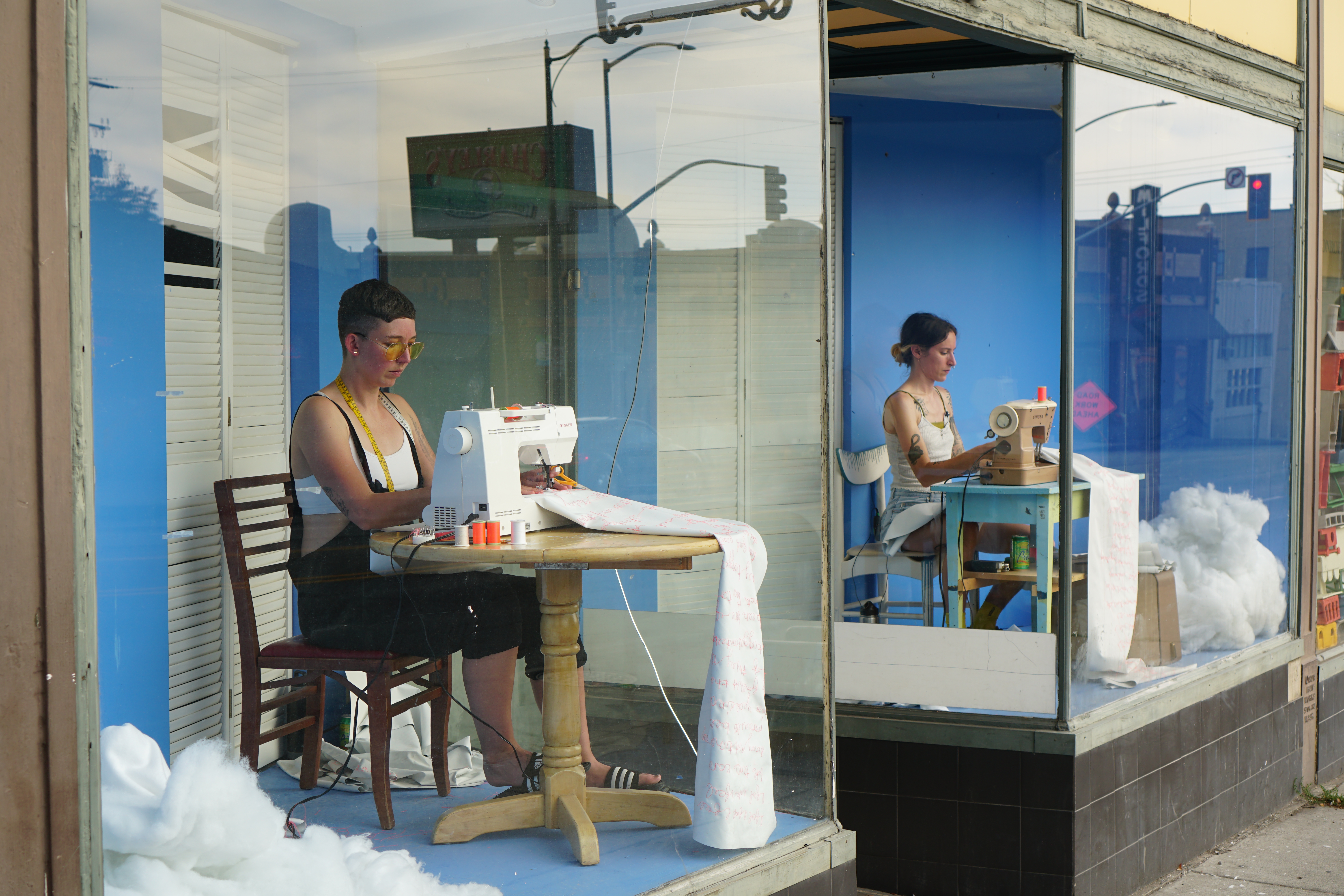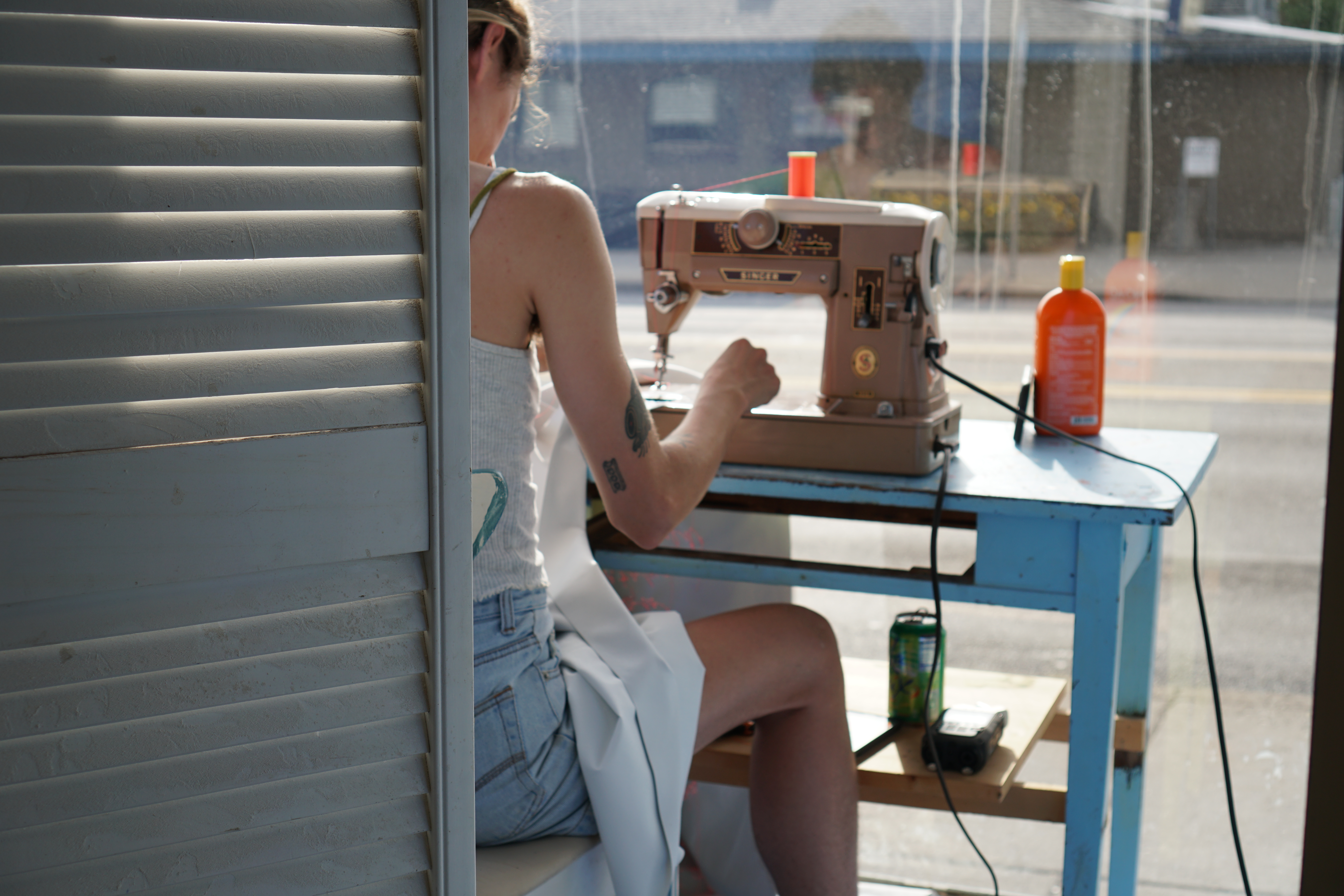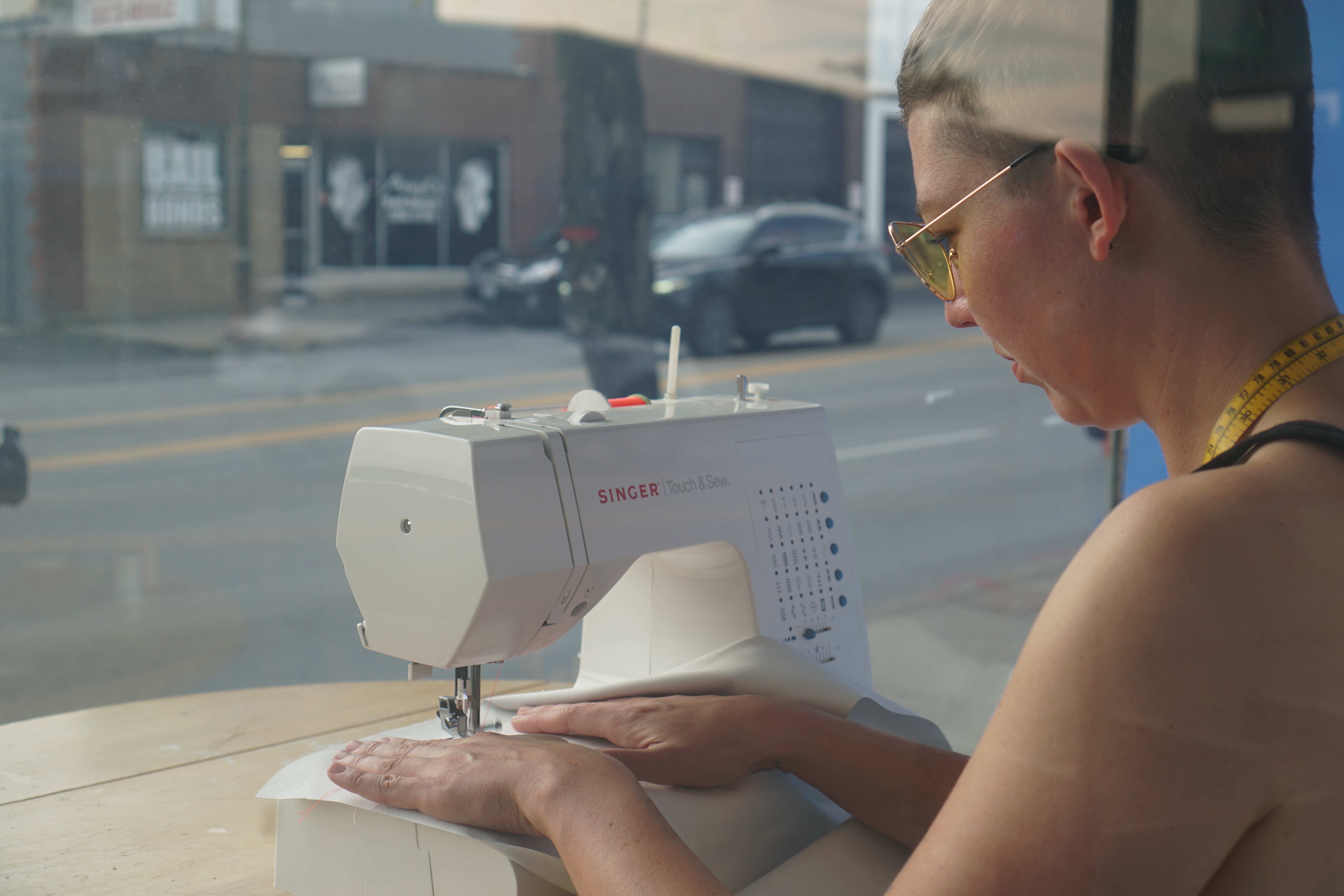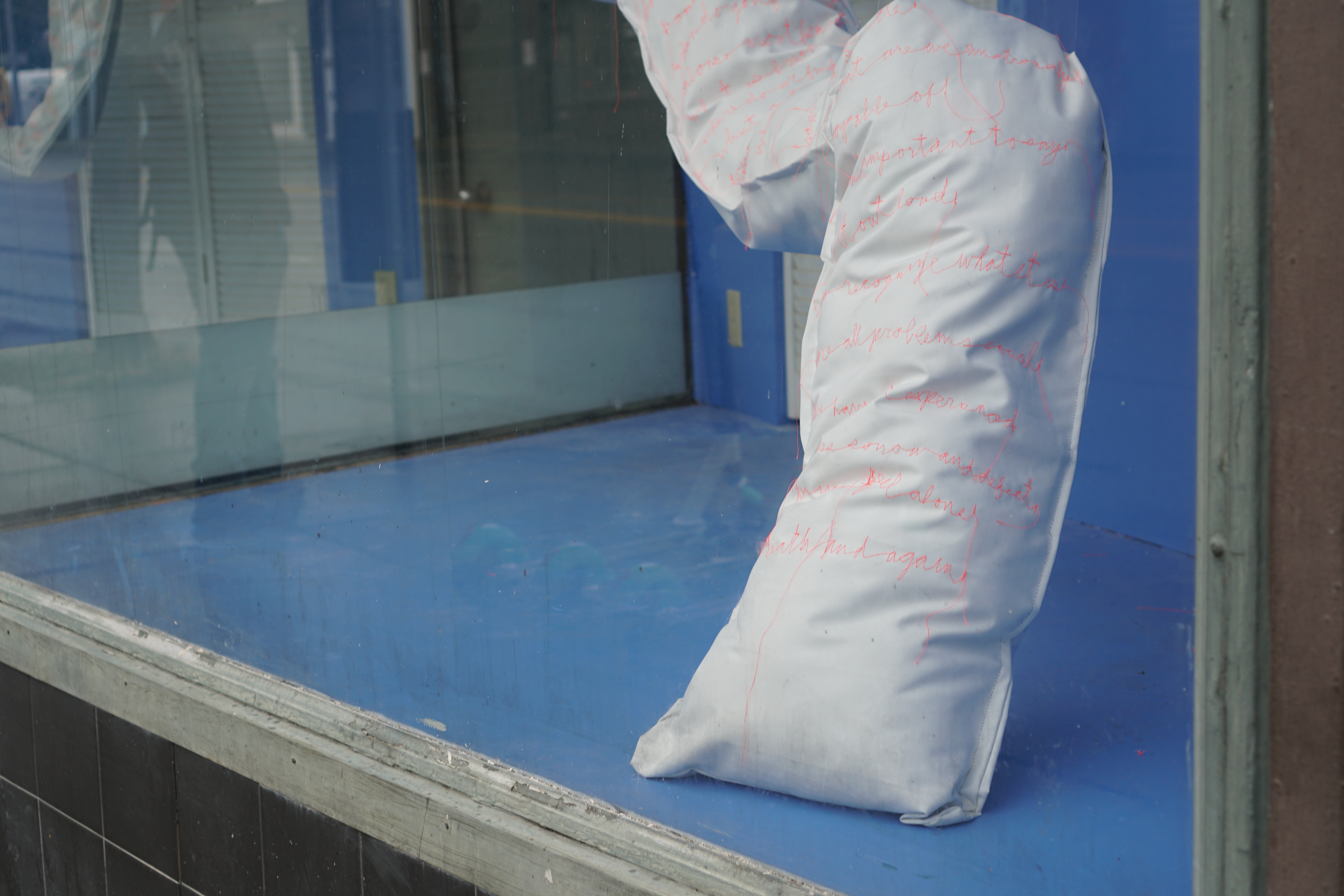 Declarations of Healing is a 12 hr durational performance that took place in the storefront windows of Alpine Bakery in Spokane, Washington on Saturday, September 7, 2019. This process-based collaborative performance used sewing machines, thread, fabric, and fiberfill as a medium to inscribe our thoughts into plush tapestries.

Encapsulated in the window our process became transparent. Our bodies physically exploring the cognitive process of rational and emotional thought. We asked each other questions, we asked each other for help, we gained and gave momentum while transforming the space and ourselves. We used the sewing machines to write out slow and deliberate statements. "What can time heal?" Musing in real-time on the process of healing was in itself a healing process. The vulnerability, the visioning, stepping into a project where the finish is possibly unknown.
CHILD'S PLAY


Child's Play is a performance that recontextualizes our assumptions of character. Putting into question what is socially acceptable and what is diminished through conformity as adults in society. By interacting publicly to the surrounding architecture in a child-like manner, the building becomes an alternate destination.


IN THE WOODS-THE ENCLAVE

The Enclave at Denton is a housing project in Denton, Texas scheduled to be built in 2020. The 270-Unit apartment complex will be built in a Post Oak Tree Conservation Area in the Upland Habitat. A Neighborhood meeting was not required due to the "character" of the area. In its place, a mock presentation was given to the trees that would no longer remain.
The Denton housing authority approved a full property tax exemption in exchange for "affordable housing." The private developers pledged with no binding agreement. "Mayor Chris Watts estimated the city, county and school district would lose about $950,000 per year with the property off the tax rolls (Denton Record-Chronicle)."
SUBVERSION OF CHARACTER

Biofeedback is used to expose vital signs of the performer and allows a less active connection to humanity's social character to favor its animal nature. Elements of improvisation are used to highlight the response and reaction to situations, movement, and sounds. The performer exposes her vital signs through sonified brainwaves and hertbeat, to which the musician improvises. The biosensor data affects the parameters of the processing of the live instrument. The shared reactionary response creates a dialogue between the performers, their bodies, and the system. Drastic facial gestures of the performer expose a sonic layer of screams, highlighting a quality in society where subdued emotions are usually favored, as feelings of panic are often not acknowledged. The performer and musician can affect their level of self-exposure by controlling mobile devices.The combination of these elements creates a complex dialogue which will build upon itself throughout the performance.