AIR HAS NO BORDERS

PRESENTED BY LABORATORY ART+ RESIDENCY
KOLVA-SULLIVAN GALLERY

SPOKANE, WASHINGTON


REAL-TIME AIR QUALITY DATA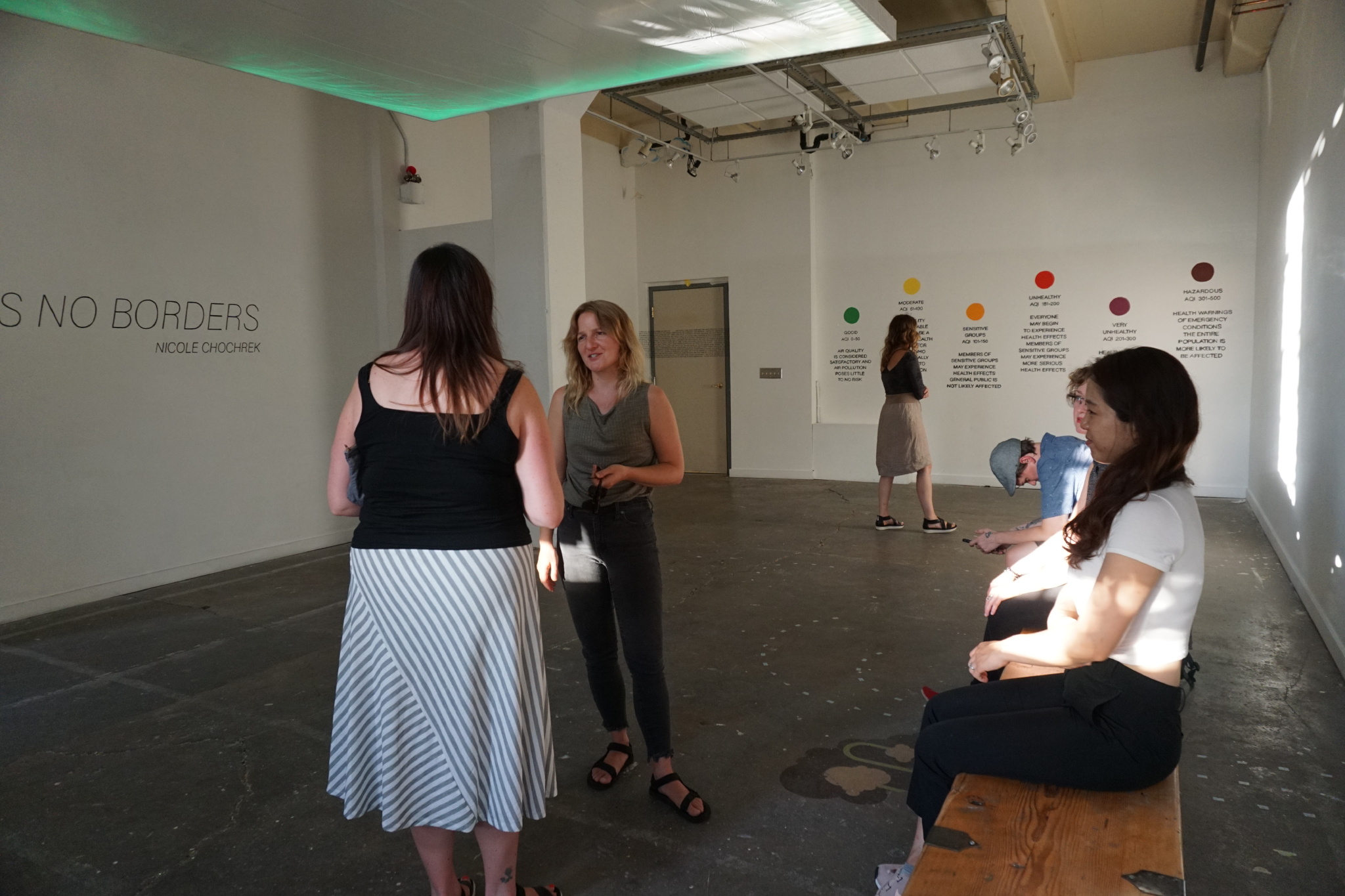 AIR HAS NO BORDERS is an installation that uses light to indicate hourly air quality data from a local air monitoring system in Spokane, Washington. It indicated the air quality through a light sculpture, illuminating the gallery for the diration of the installation. Air quality measures pollution and tells us what is healthy to potentially harmful. The threat of fire season is no surprise to Washington residents. The smoke from wildfires can travel thousands of miles and significantly affect the air we breathe. For this project, we invited the community to share their stories. Its strength is in participants willingness to engage in dialogue around air quality and reproduce these conversations with others.
RE[CONSTRUCT]

GROUP INSTALLATION WITH UNT SCULPTURE COLLECTIVE
CORA STAFFORD GALLERY
DENTON, TEXAS
FOUND OBJECTS
MENDING THE LANDSCAPE

INTERACTIVE INSTALLATION
RECLAIMED FIBERS FROM UNT FIBERS DEPARTMENT
EAGLE EXHIBIT HALL
DENTON, TEXAS


Participants were encouraged to transform this installation with discarded fibers. As a symbol of how we can build a visual landscape by resourcing materials otherwise thrown away. As a collaboration, this piece asks us to consider the impact our waste has on the environment, and how we can shape it together.





Mending, most literally, is a call to repair through sewing and darning. A consideration in how individuals would interact with this installation. If we consider the amount of waste we each produce, and how that forms the landscape, we can also consider the impacts this has on the people and the environment around us.

More specifically in the context of string. A fundamental root in growing the textile industry and "throw away culture" of fashion; where do these discarded materials go? How does this form landscapes across the world? The installation is a visual representation of transformation. A transformation that we as people can shape together with our own hands, by our own contributions.